We enter the first duel point-race events since the 1960's at the Pocono Speedway. Ryan Heuser comes in atop the standings, looking to better his effort last season where he failed to take the green flag.
Zach Michael won the pole and led lap 1. He would get passed by Johnny Reed Foley on the second circuit, with JB taking over 5 laps in. Bill Werkheiser led the event from lap 7 until green flag pit stops.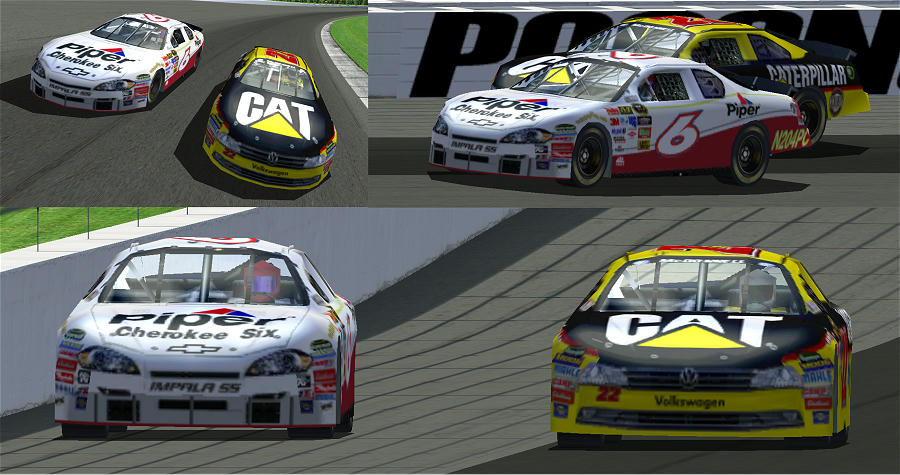 Bill and Tim McDonnell swapped the lead several times between laps 35 and 45. Dave Miller, Rick Jackson and Johnny Reed Foley would catch up to the lead two during the battle.

During the earlier round of green flag stops, Dale Rosendaul and Matt Raboin tagged in turn 3 without bringing out a yellow flag. On lap 50, Craig Lee and William Perry would do the same, making light contact with the outside wall to bring out the first caution of the day.

Rick Jackson took the lead one lap before the yellow. After the green flag, Dave Miller worked his way around the #44 machine and stayed up front for the next 7 circuits.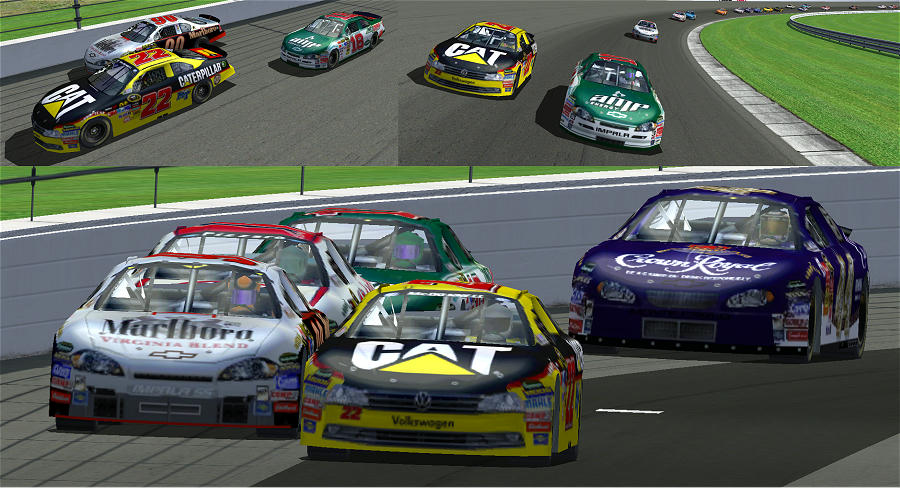 Between lap 62 and 82, Dave, Tim and Foley swapped the lead 9 different times. Foley came out in front by the end, leading the field to their second round of green flag stops.

Tim McDonnell and Matthew Dominique had their usual lightning-fast pit stops and came out in front. Foley and Tony Pizzaro wound up catching the pair within 10 laps, each taking their turn up front through lap 116 of 130.

To everyone's astonishment, points leader Ryan Heuser blew up on lap 113 and limped to the pits. After six straight top-6 finishes and four victories in and eight-race span, a 32nd at Chicagoland after a crash and an eventual 41st place finish today dropped him out of his safe 131-point lead. He would finish the event 35 points behind Tony Pizzaro coming into Duel #2.

The field came in one final time with 14 laps to go. Johnny Reed Foley had as good of a pit stop as Tony Pizzaro's was bad, exiting the pits in front with the McDonnell-Dominique train behind.

Dominique overtook the lead coming to 8 laps-to-go. McDonnell wore out the #25's rear bumper, taking his final lead of the day on lap 126 of 130. He would not look back.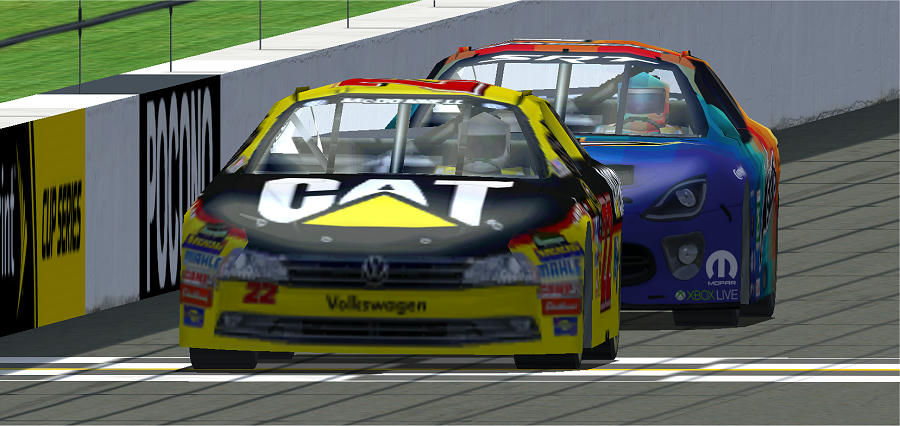 It turned out to be anyones final lead of the day. as Tim was able to hold off the hard-charging Dominique in the final four laps for his Pocono Duel #1 victory. Congrats to Tim, crew chief Yogi Arnoux, and the entire Top Geer Motorsports team for an excellent victory!