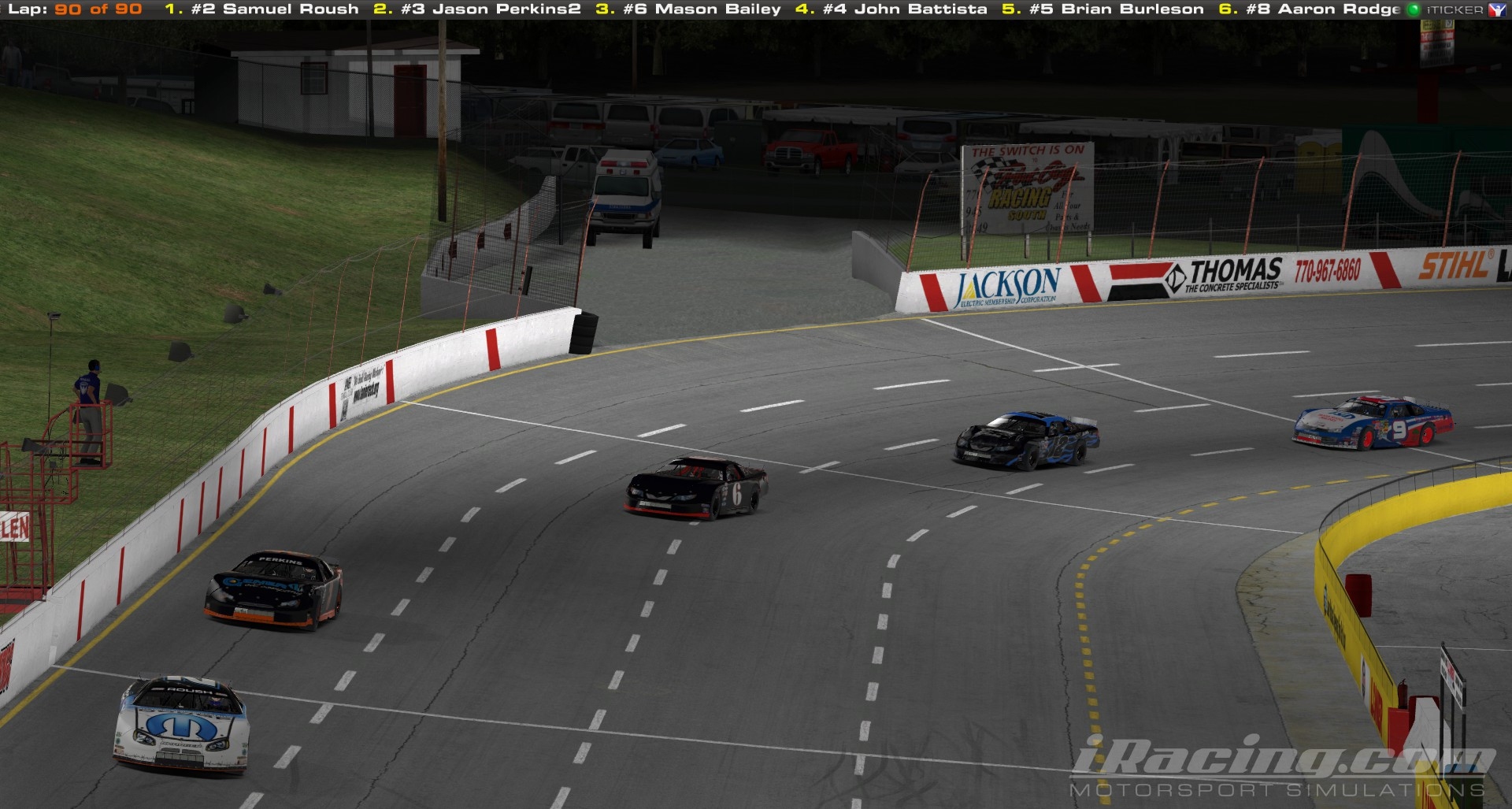 Top Split this week was won by Sam Roush. Three NORL entries showed up with two making top split. In the Top Split John Battista took the pole and lead 46 laps. Late in the race a caution set up the finish. John stayed out on old tires while the rest pitted. McDonnell lost a lap during the pit stop along with a few other cars. This set up a mad dash for the finish with Battista coming home 4th and McDonnell 9th.
In Split Two, NORL Racer Kevin Corbat dealt with an ill-handling car, playing off a no stop pit strategy to bring home a hard-fought 4th position after running 3rd for the majority of the back half of the race. Winner Ryan Van Ert played the 1 stop strategy for 4 tires and came back from being a lap down to to take the victory.
Next week the NORL/iRacing Super Late Model Series is heading off to Thunder Valley of Bristol Motor Speedway.