Recently we learned the whereabouts and physical condition of former Extravaganza driver Russ Charneski, who was near-fatally injured after a horrifying accident during the last lap of the 2019 O'Reilly Auto Parts 500 at Texas. Charneski was immediately rushed to the hospital after flipping 20 times in 6 seconds after a Steven Spears bonzai attempt through the middle while crossing the white flag. Scott Jackson, who suffered a broken collarbone in the same accident, saw Charneski at the hospital just 30 minutes after the crash. "I knew it was bad. His face was completely red, with parts of his skull peering out of his skin. It was horrible. They were trying to get him to breathe, knowing both of his lungs were completely collapsed. It's a complete miracle he made it through that hour, let alone to still be here today." Charneski was diagnosed with severe head-trauma, a fractured skull, broken collarbone, three broken ribs, two collapsed lungs and a bruised heart the following day.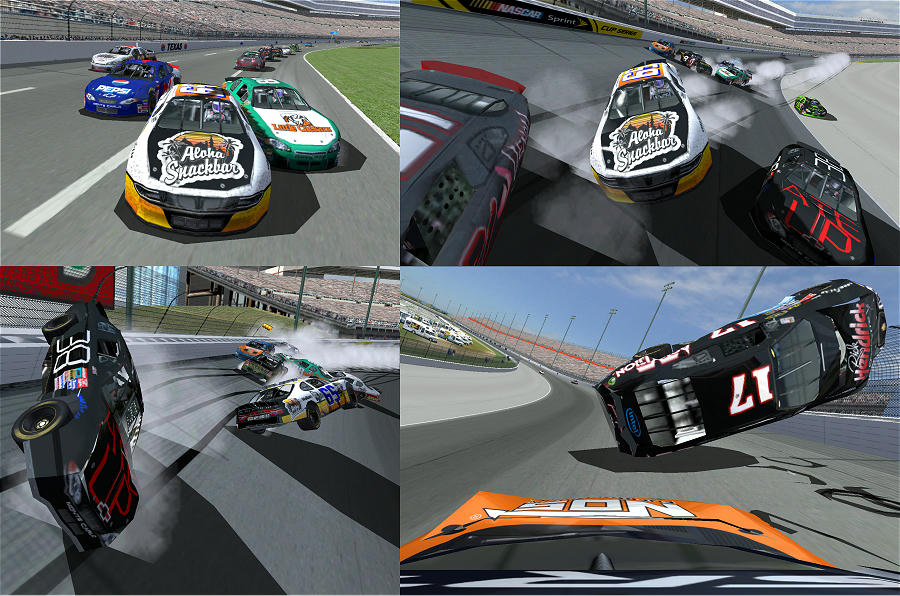 The last three years have been an enormous struggle for Russ. His situation has been unknown up until recently, where Glenn Kaufmann decided to pay a visit to his fellow New Jersey counterpart at his home in the northern part of the state. Surprisingly, he found that Russ was able to walk around and talk without much impairment. "We had a nice three-hour conversation. We talked about our small-team budgets and independent backgrounds, and how Race-2-Win was prepared to hire him after Butterworth's contract expired at the end of that season. Obviously it never came to be." Recently, Charneski has quoted the media in regards to the visit:

"I've had a total of 16 surgeries over the last three years to help repair my face, brain and chest. Thankfully, my injuries were not neck or back related, so I can still function and walk like a regular person. I am still suffering from severe headaches and seizures, though they have become less frequent over the last year. It's become very difficult to watch the races, knowing that I cannot take part in the playing. Thankfully most of my former crewmen on Action-Ice Motorsports have joined other teams and have become extremely successful. That makes me happier than the physical healing ever could."

Suddenly, Charneski has eclipsed a mere hero persona. He has become an Extravaganza icon, and has achieved more with his story than a racing career ever could. Now, we will see him at Daytona!