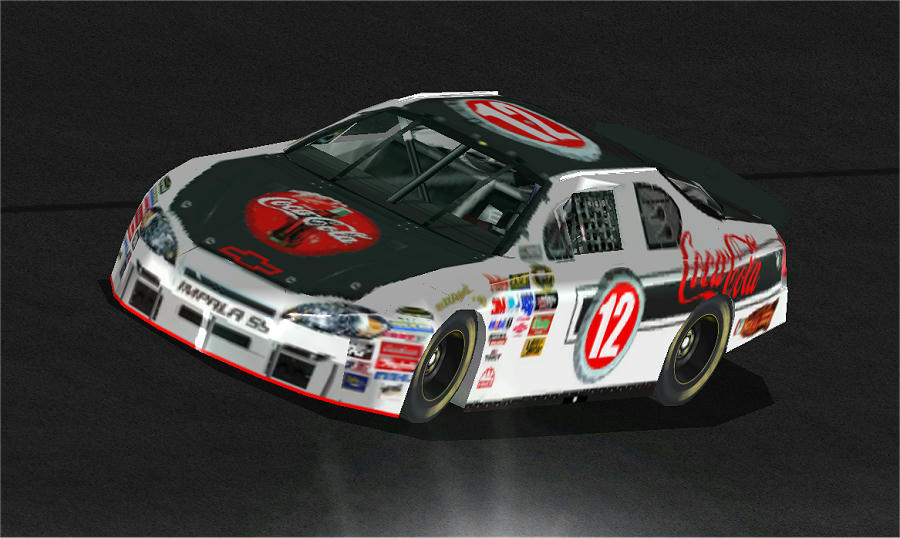 It was a glorious evening in the hot North Carolina air, where the soda-battles came into full swing, and the stamina of the drivers turned into an ethereal iota of dust by the races end.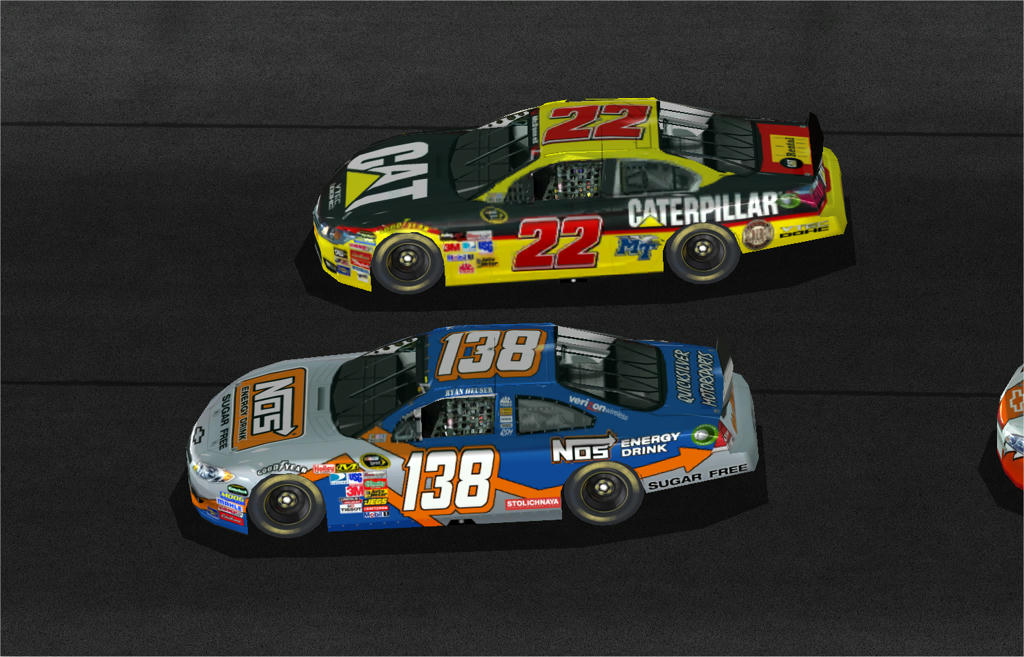 It only took Ryan Heuser 18 laps to take the lead away from Dave Miller. He would lose it to Tim McDonnell four laps later, but grabbed it back on lap 29 while Craig Lee and Rick Jackson battled behind.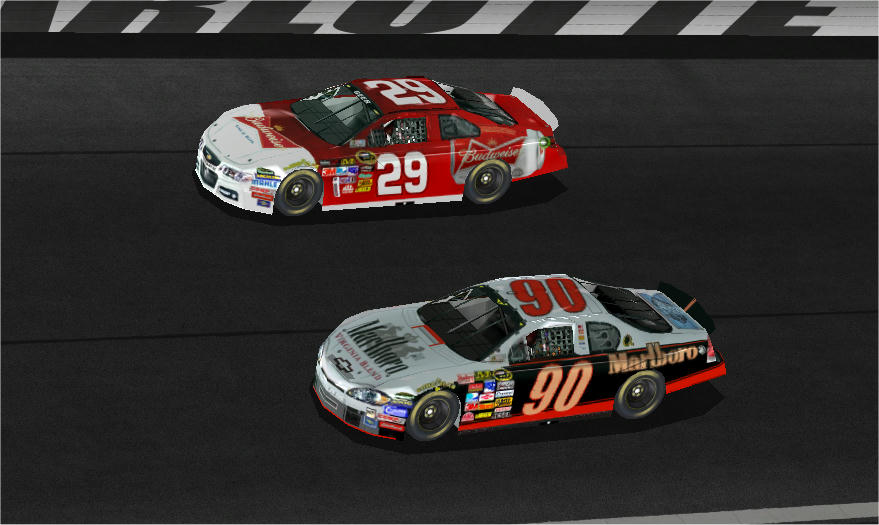 Ben Geer and Dave Miller battled hard for the lead mid-race, each leading over 20 laps during the event. They swapped the lead twice during a 30-lap span before one of the Coke cars had their say.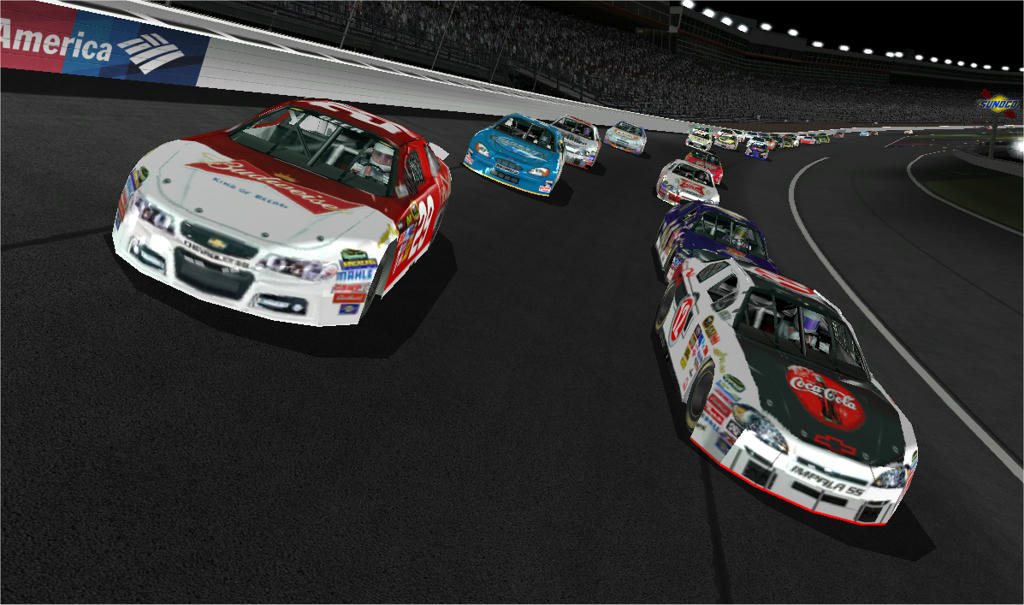 Tony Pizzaro started on the pole, but blew a tire early and went a lap down. He grabbed it back after a series of minor cautions and took the lead away from Ben Geer on lap 217.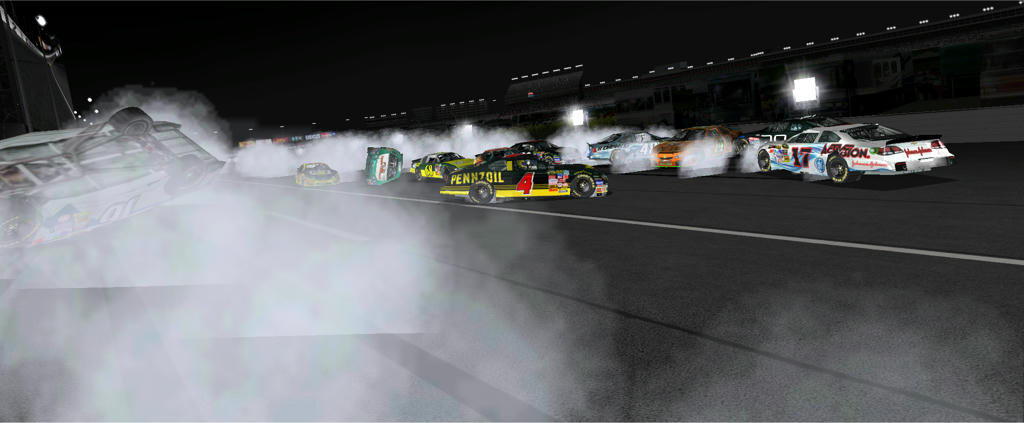 Ben would backslide to fourth complaining of a tight condition. After a restart, his car tightened his way into Mark Guthrie, who slid into Dale Rosendaul while Ben clipped Adam Crapser into Cristian Torres and Tyler Scott. Scott body-slammed into the inside wall, only to see Scott Deutsch hit the access-opening 10 times as hard and speed back onto the racetrack. Johnny Reed Foley collided with Deutsch at near-full speed, sending the #16 upside-down, while Dalton Lucas flipped over the points leader. It was a crazy mess, with 22 cars involved. It would be the first time in N.O.R.L. Extravaganza history that more than half of the field was involved in an incident in a track less than two miles.

From lap 238 to 280, Tony Pizzaro re-took the lead from Ryan Heuser, who had grabbed it back after the big incident. Ryan took it back after the #12 got jammed behind Tim McDonnell's pit, leading almost every lap until the end.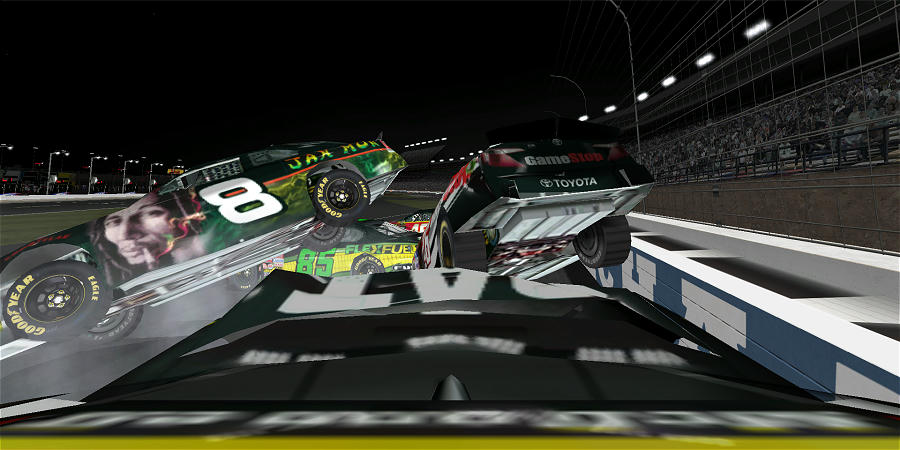 On lap 347, David Butterworth blew up off of turn 4, collecting Kevin Corbat and sending Tim, Dale and Jonathan Skrabacz into a domino effect crash. The end result would see Ken Pettit and Cristian Torres on top of other racecars.

Jimmie Stevens had the pit stop of a lifetime, beating out the NOS Warriors on a four tire change. Unfortunately for him, the Rocket-Man would overtake him within three laps and set sail.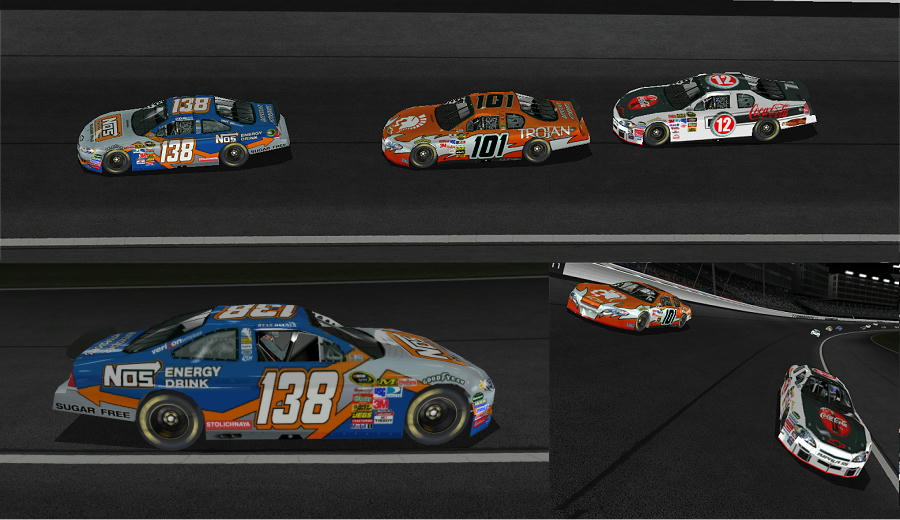 By lap 384, Craig Lee and Tony Pizzaro were there. Something seemed amiss on the #138, and to everyone's surprise his car blew up in turn 1. Lee and Pizzaro had to lift massively, putting Matt Raboin in second right behind the #101. It would be up to Craig to get QSM the much deserved victory.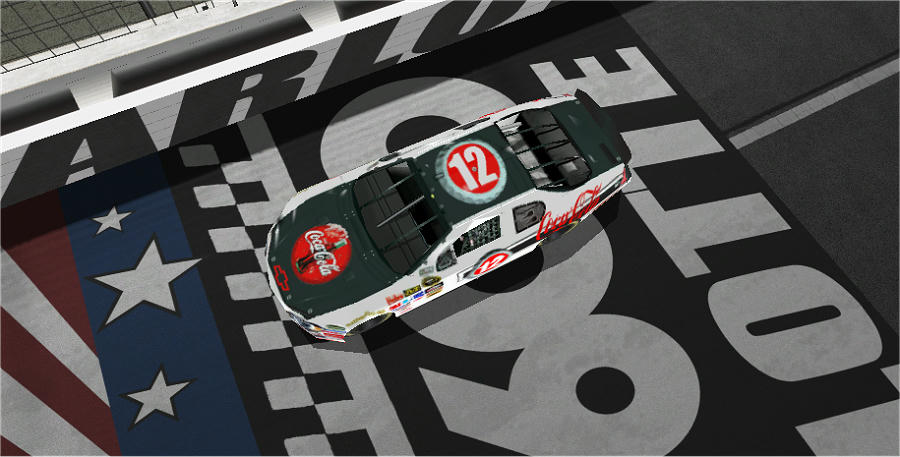 Craig got destroyed by lapped traffic coming off of turn four just two laps later, sending the #12 by Raboin who got caught in the same melee. The next time through turn one, Pizzaro was able to pass Hardracer #101 and take off for his second victory of the season. Congrats to Tony, crew chief Neil Justice and the Race2Win team for an excellent victory!